BEING A PART OF THE FAMILY OF GOD IS THE GREATEST BLESSING BESTOWED UPON BELIEVERS AND ONE THAT SHOULD DRIVE US TO OUR KNEES IN HUMBLE ADORATION. WE CAN NEVER DO ANYTHING TO DESERVE IT FOR IT IS HIS GIFT OF LOVE, MERCY, AND GRACE TO US, YET, WE ARE CALLED TO BECOME SONS AND DAUGHTERS OF THE LIVING GOD (ROMANS 9:25-26).
MAY WE ALL RESPOND IN FAITH TO HIS INVITATION!
coming up
ON SUNDAY
at alive.
​
26 SEPTEMBER 2021 | SUNDAY SERVICES
10AM | MORNING SERVICE
FEAST OF TABERNACLES | SUKKOT
Will be celebrated this weekend so come and enjoy us in fellowship, worship in both services and an evening meal before our evening service.
​
6.30PM | EVENING SERVICE
DINNER, starting at 5.15pm. We will have our evening service straight after dinner, then dessert after the service.
Love for all to join with us and share in this time of Thanksgiving.
MORNING SERVICE: 10AM

WITH KINGDOM KIDS PROGRAMME
EVENING SERVICE: 6.30PM
​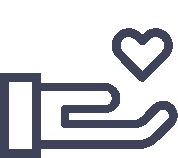 As an assembly we seek to deliver this vision by following the scriptural direction from

Micah 6.8;

O people, the LORD has told you what is good,and this is what he requires of you: to do what is right, to love mercy, and to walk humbly with your God.